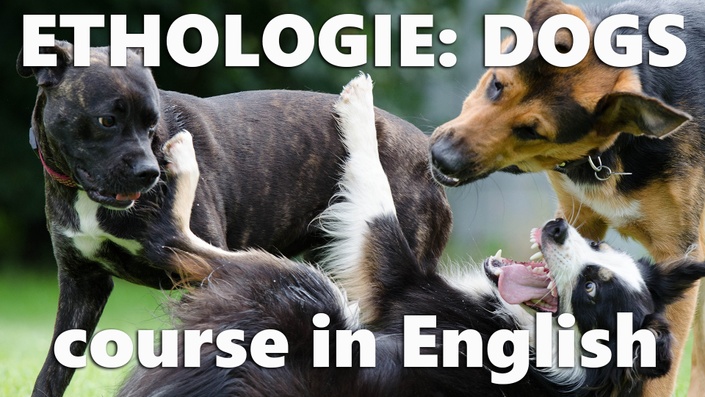 Ethologie – behavior and base behavioral therapy for dogs
This module provides the base knowledge about dogs and dog behavior.
This course gives you all the basic knowledge you need to really know dogs. Based on modern views and science, and not on outdated and scientifically disproved concepts too many dog professionals sadly still used.
The course consists of text, diagrams and lesson video fragments. The latter are mostly in Dutch but subtitled in English.
This course is written and given by Inge Pauwels, one of Belgium's leading expert about dogs.
FAQ:
When does the course start.
As soon as you buy it. You can follow the lessons at your own pace.
How long do I keep access.
You have lifelong access to the material.
Why is the video in dutch? Could Inge not redo it in English.
Perhaps. However English is not her native language and the lessons are only given live in Dutch. We prefer to preserve the original classroom setting and interaction as it clearly gives the course quite a few extra value.